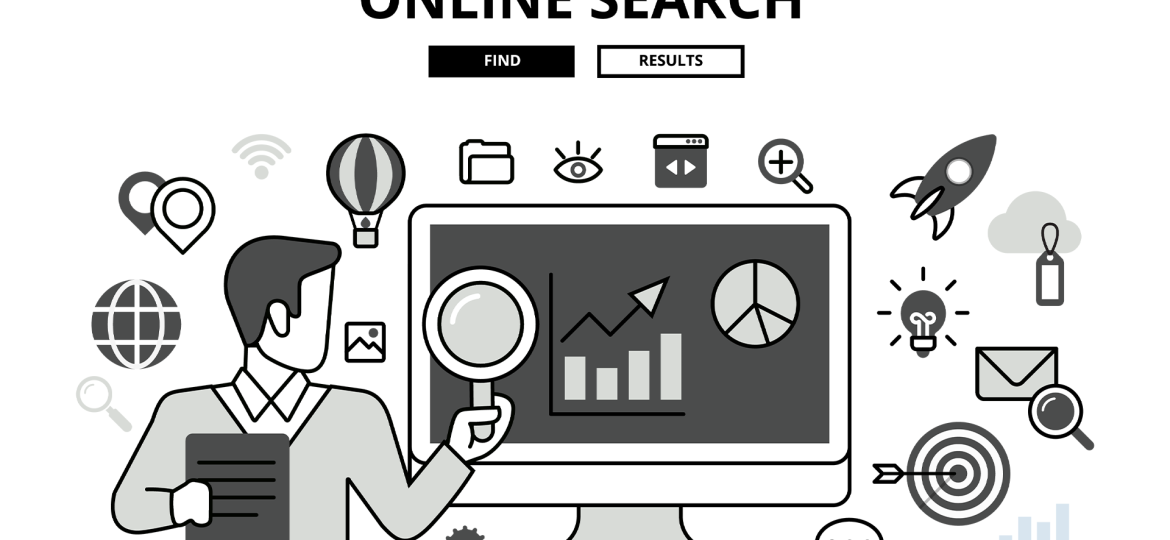 In this digital era, the success of your small business lies in digital marketing to a great extent since it increases the visibility of your business.
Search Engine Optimization (SEO) is a digital marketing technique that makes your business more visible, helping drive more leads as well as increase conversions. After all, one of the main purposes of SEO is to improve your website's search engine ranks so that your website pops up first when a prospect searches.
Though it is unknown who said it, here is a quote you can easily associate with search engine results and the significance of SEO.
The best place to hide a dead body is page two of Google.
According to an analysis done by Backlinko on Google search results, only 0.78% of users clicked on something from the second page of Google.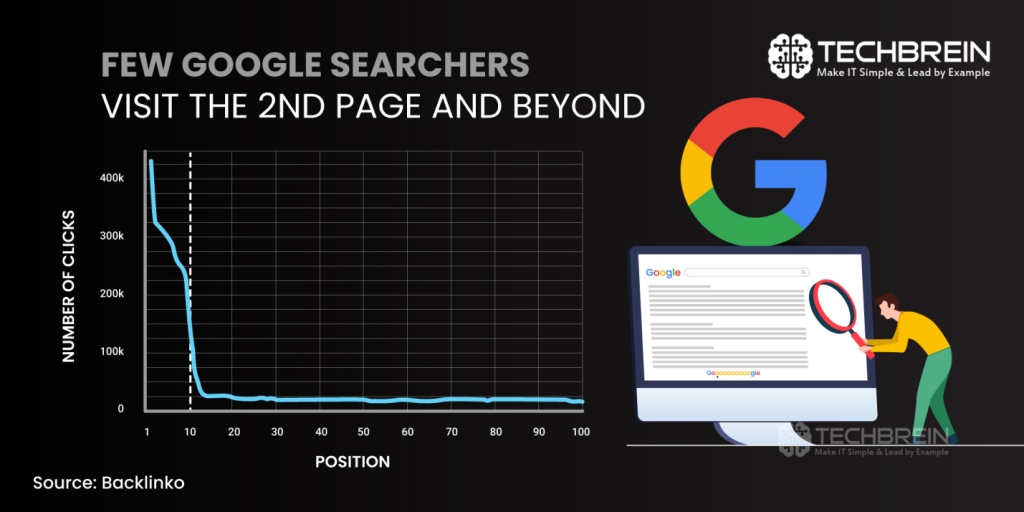 Besides, there are a vast number of websites out there trying to be on the first page resulting in tough competition. This is where an effective SEO strategy comes in handy.
Before getting to know the importance of SEO for small businesses, let's have a look at SEO and its types.
What is Search Engine Optimization (SEO)
Search engine optimization is the process of optimizing your website to improve the quality and quantity of traffic to your business website through unpaid or organic search results.
Search engine optimization is also about knowing what users are searching for and what they are expecting as results for their search queries. Furthermore, SEO involves optimizing contents for the search engine to detect and show it as results when a relevant search occurs.
The quality of website traffic from SEO can be said to be excellent if the visitors to your website are looking exactly for the products or services you have to offer. Moreover, increasing the quantity of traffic can only be beneficial when the right users visit your business website.
An effective SEO strategy drives more organic traffic and improves the rank of your website on the search engine results page without having to pay extra.
It is not easy as it may sound since a lot goes into the search engine's algorithm to display the most relevant results.
To understand how SEO works, you must know how search engines work. And here are the ways by which search engines work to rank your website.
How Search Engines Work
Crawling
Search engine crawling is the process of finding updated contents such as web pages, images, videos, and other documents in the form of links. Search engines send out bots, also known as web crawlers or spiders, to fetch new links or URLs and store them in the search engine index. When a searcher looks for information, the URLs containing relevant content is displayed from the index.
Indexing
The contents found during crawling are stored and organized during the indexing process. Once your web page gets into the search engine index, it is in the running to be shown as a relevant result to a search.
The URLs in an index can get removed as well for the following reasons.
URL blocked from crawling.
Not found errors or server errors.
Noindex meta tag added to the URL.
Manually penalized URL for violation of webmaster guidelines.
Ranking
When a user searches for information, the search engine looks for relevant content from the index and orders it based on relevance. It is known as search engine ranking. If a website is ranked higher, the search engine assumes it as the most suitable answer to the user's query.
Search engines use algorithms to ascertain the relevancy of the information and rank the websites accordingly. The algorithm keeps on changing frequently to enhance the quality of search results.
When it comes to ranking websites on Google, its search algorithm uses more than 200 factors including, domain factors, page-level factors, site-level factors, backlink factors, user interaction, and so on. To make SEO successful, you must adhere to Google's guidelines, provided that the vast majority of searches happen on Google.
Types of SEO
Here are the four main types of SEO
1. On-page SEO
On-page or on-site SEO is the optimizing of contents such as keywords and metadata on your website. If you are wondering what metadata is, it is data included in the website code that helps search engines to crawl the most relevant content to be displayed. For instance, metadata consists of information like title, description of the content with keywords etc.
Researching helps determine the right keywords that are highly relevant as well as have high search volume, and the web pages are optimized appropriately.
Similarly, including relevant content in the metadata ranks your website higher since search engines like Google use metadata to understand the type of content and for ranking purposes. Internal linking is another on-page SEO technique that involves inserting links on your web page that lead to other pages of your website.
On-page content development is considered the most effective SEO strategy by more than half of the marketing professionals.
2. Off-Page SEO
Off-page or off-site SEO happens out of your website and helps build the authority and reputation of your website. It focuses on link building tactics like guest posting.
Guest posts are articles published on websites other than yourselves. It helps in creating backlinks and traffic to your website. Backlinks are significant because search engines like Google consider them when ranking a website.
As a matter of fact, the first result on Google's SERP has an average of 3.8 times more backlinks than the other results according to Backlinko.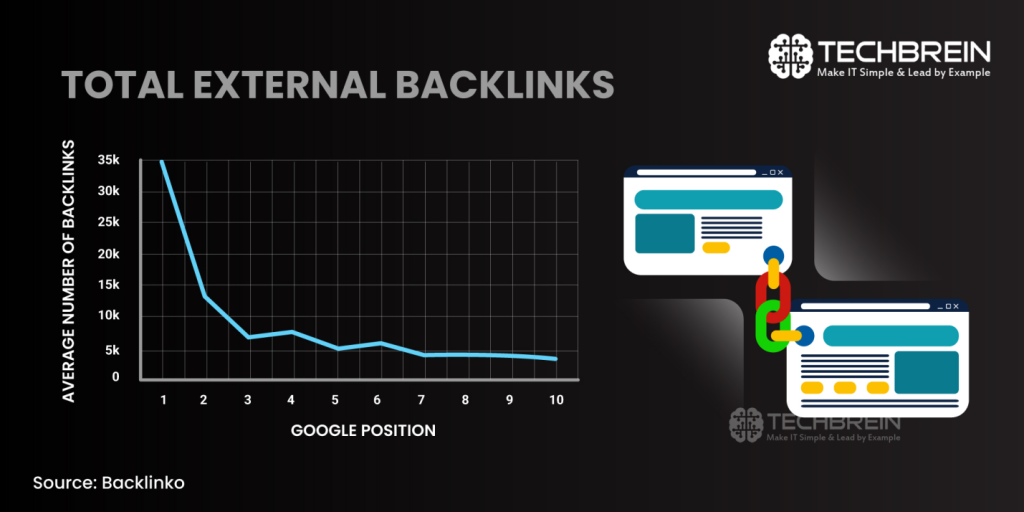 3. Technical SEO
Technical SEO incorporates measures to ensure that search engines can crawl your website. The tactics used here keep on advancing with the change in search engine algorithms. Thus, an effective technical SEO makes sure that your website can be crawled by a search engine.
Some technical SEO checklists consist of using SSL, making your website mobile-friendly, and improving site load speed.
4. Local SEO
When SEO is done for a specific area, say, the location where your business is located, it is known as local SEO. The goal of local SEO is to increase the online presence of your business at that particular location and promote your products and services to the customers there.
Local SEO is vital for small businesses, and without it, you might miss out on local customers.
According to Google, queries involving "where to buy" and "near me" saw an increase of over 200% between 2017 and 2019. This trend shows how important local SEO is for small businesses.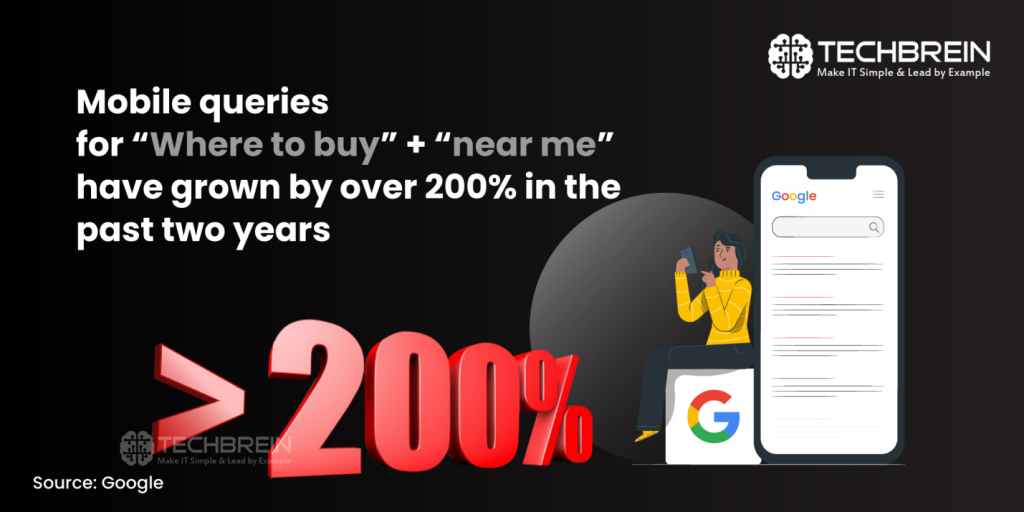 Why SEO Is Important For Small Businesses
Increases Customer Reach
Finding new customers is pivotal to grow your business. And an effective SEO strategy does just that. One of the purposes of SEO, as already mentioned, is to rank up your website on the SERP, thus reaching more potential customers.
Most people trust search engine results, and so the higher your website ranks, the better the number of visits to your website. Apart from that, SEO helps target users allowing you to explore new markets for your business.
However, you should know that targeting users and reaching them through SEO requires a series of procedures such as picking the right keywords, integrating them onto your web pages, backlinking, internal linking, and so on. So, make sure you assign the task to a top SEO agency.
Generates Leads and Conversions
The ability of SEO to target users enables you to generate leads and even conversions.
Though both SEO and PPC are productive, a survey by Databox shows 70% of marketers consider SEO more effective than PPC at driving sales. Of course, it takes time to see results with SEO, whereas with PPC, you get immediate results.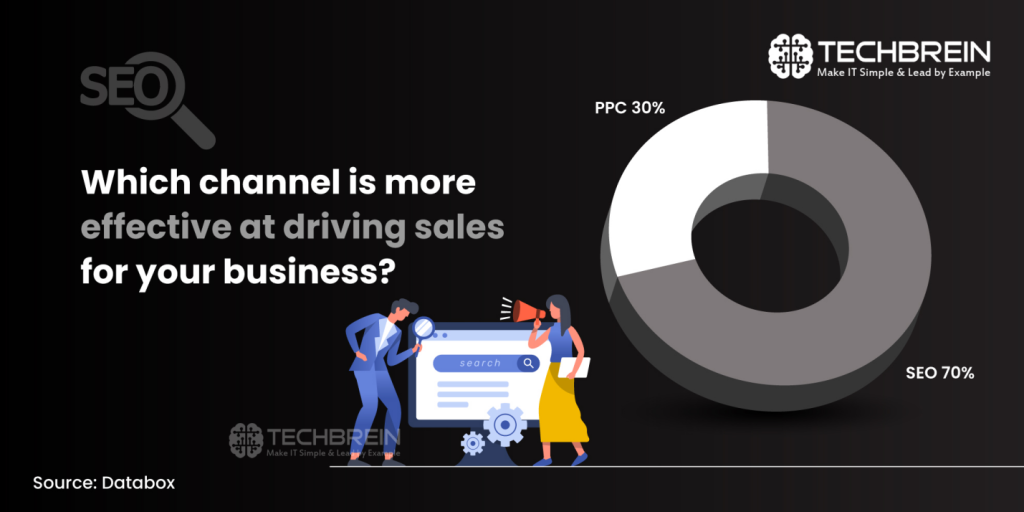 You can optimize your small business' website on your own if you have enough time or hire an agency that provides search engine optimization services if you are ready to invest. Either way, it takes time to see results, yet you get quality results.
Builds Brand Awareness
Another reason why you should consider SEO for your small business is to build brand awareness. When you publish contents valuable for your target audience, your website becomes a source of information for them. Subsequently, your small business establishes authority as well as gets recognized as a brand.
Off-page SEO assists in enhancing brand recognition through different methods such as guest blogging and backlinking. You can hire a seo agency to promote your brand as well.
Helps Understand The Audience
With search engine optimization, your website gains visibility and starts receiving traffic. Further, it allows you to know valuable information about your audience, like the keywords they use, the time they spend on your web pages, and so on.
Knowing the audience can help you develop a effective seo strategy for your small business. It also lets you create contents that interest your audience, consequently attracting more visitors.
Improves Website User Experience
Ultimately, search engine optimization is about providing the users visiting your website with the best user experience. Besides, Google takes into consideration the user experience of a web page, like its speed, compatibility, etc, when ranking it.
To put it simply, the primary goal of SEO is to rank your website up, while the search engine's objective is to show quality contents. And an enhanced user experience satisfies both.
Conclusion
Search engine optimization is a requirement, not an option for your small business to keep up with the competition. It helps your brand gain the visibility it needs by ranking higher in the SERPs.
SEO enables you to build brand recognition so that your business stands out among your competitors. What's more, it lets you understand your target audience, generate leads, and drive sales.
Furthermore, an optimized website offers the best user experience and quality contents to the users.
To conclude, SEO is a long-term strategy that assists in the growth of your small business.
Here at TechBrein, we have a team of experts who are well-versed in SEO. If you are looking for a professional SEO service, we got you covered. Visit our website and have a look at the affordable SEO packages we offer. Feel free to contact us for any details.