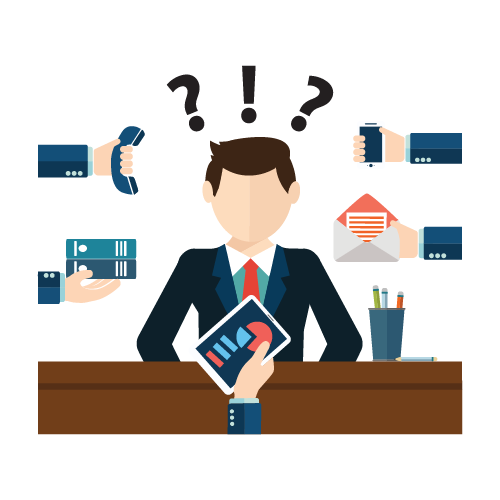 Business as Usual, No Matter What
In today's constantly evolving digital era, ensuring uninterrupted business operations during unplanned disruptions is crucial for maintaining flawless operations. Business continuity is the process of planning, preparing, and implementing strategies, procedures, and systems that help ensure uninterrupted operations and minimize the impact of unexpected disruptions or disasters. To aid our clients in fostering business growth and improving efficiency, TechBrein designs best-in-class solutions that facilitate business continuity. Our solutions enable businesses to function seamlessly and implement top-notch continuity plans proactively, mitigating the impact on critical business operations.
Business Continuity powered by Cloud
TechBrein assists our clients in leveraging modern cloud technologies to ensure uninterrupted business operations and continuity. Our focus as a managed service provider is to empower clients with the best Business Continuity / Disaster Recovery plan to keep it running anywhere at any time possible while ensuring security. Our approach to cloud transformation involves a thorough examination of our clients' business processes and applications, followed by the implementation of a clear and comprehensive strategy. We are committed to helping clients regain control of their business during a crisis time by leveraging our diverse range of solutions. All in all, we empower businesses to stay prepared for any challenges that come their way.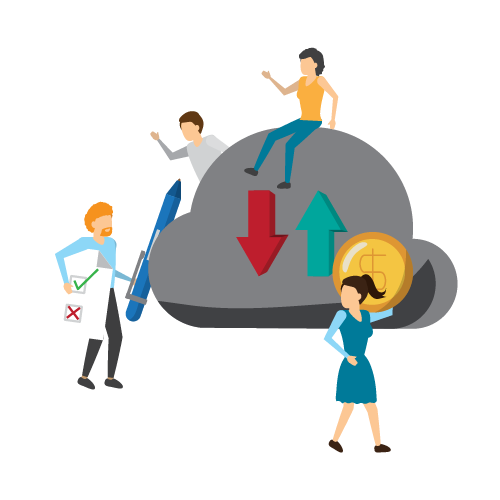 Business Continuity Solutions – Key Insights
The importance of Buisness Continuity Solutions for Business in digital era.
Ensure Uninterrupted Business With BCP & DR
Ready to take back control? Contact us now to devise a business continuity plan and ensure quick disaster recovery in the event of a disaster.
Business Continuity
Business continuity refers to the strategies, processes, and procedures that businesses put in place to ensure that business operations can continue during and after a disaster or other such disruptive events.
Business continuity is important because it helps organizations prepare for and respond to disruptive events. Business Continuity helps minimizing the impact on business operations, customers, and reputation in the event of a disaster. It can also help organizations meet legal, regulatory, and contractual obligations.
Sure. Firstly, we shall do a detailed analysis of IT infrastructure of your business and then evaluates your current business continuity plan to see if it matches your goals. If not, we could also suggest what needs to be done to enhance your business continuity.
As a Business Continuity (BC) / Disaster Recovery (DR) Managed Service Provider (MSP), TechBrein can help your organization by identifying risks and vulnerabilities, developing and implementing business continuity strategies, and providing ongoing support and maintenance to ensure that your plans remain effective and up-to-date. We also take care of fail-over and fall back processes of DR.
Outsourcing business continuity to TechBrein can provide several benefits, including access to expertise and resources, reduced costs and complexity, increased reliability and availability, and improved compliance and regulatory readiness. In short, TechBrein will take complete care of your business continuity while you can focus on growing your business.
Some common threats to business continuity include hardware failures, application failures, cyber attacks, power outages, natural disasters (such as floods or fires), and supply chain disruptions. However, we also consider any event that could disrupt your business operations or cause financial losses while developing a business continuity plan.
Yes, ensuring security of your business data is our business. We implement best-in-class security methods to ensure the security your backup data at cloud and keep your data safe. Leave your data backup needs to TechBrein and feel relaxed.
Well, every cloud solution has its own benefits. However, to decide which one is best for you, we would need to understand your business thoroughly. Once we learn about your business operations, we could recommend an apt cloud solution to back up your critical business data.
It depends on the type and size of data to be recovered. If you want to recover a few small files, it could be done in a minute. While large data or an entire application would take more time.
We offer a variety of Cloud workspace solutions including Google workspace, Microsoft 365 and TechBrein CloudWork depending on your business requirements. If you need, we could help you choose the best suited one for your business that helps in better collaboration.
Yes, with our automated cloud backups at TechBrein, be worry-free and turn your focus onto other important aspects of business.
You can move your organization's work data, digital assets, services, applications, databases and IT resources either partially or fully into the cloud.
Let us help to transform your business. Fill out this form and we will get back to you.