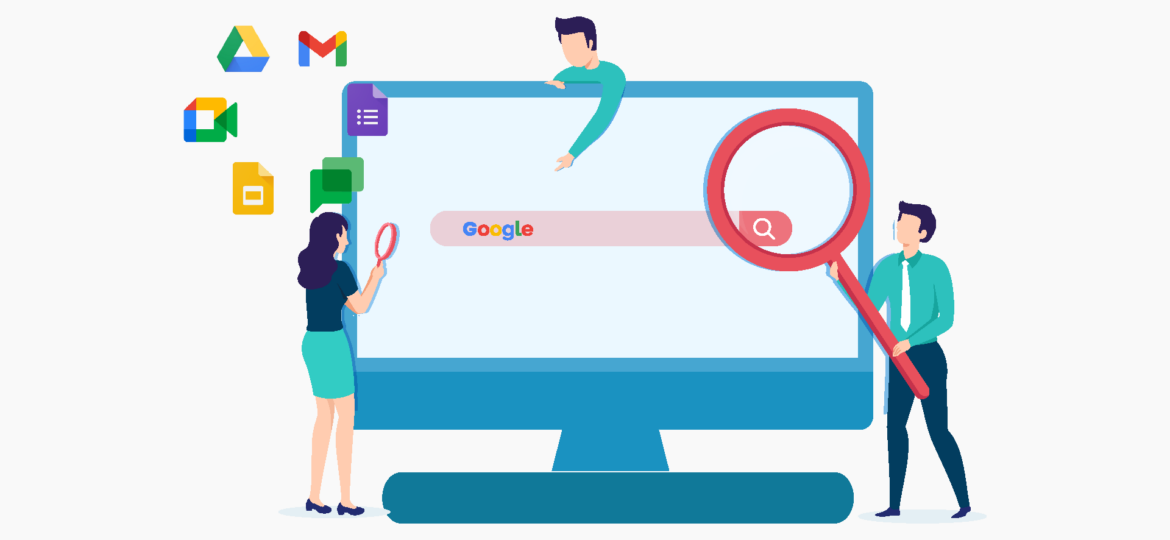 What is Google Workspace
Google Workspace is a versatile collaboration tools that can benefit a wide range of businesses and organizations, but it is particularly well-suited for small and medium-sized businesses.
Google Workspace offers a range of tools such as Gmail, Google Drive, Google Docs, Google Sheets, Google Slides, Google Meet, Google Calendar, and more, all of which are designed to help you work efficiently, collaborate with team members, and manage your work seamlessly across devices and platforms.
Why Google Workspace for SMB
If you're an SMB looking to boost productivity, streamline workflows, and work more effectively with your team, Google Workspace might just be the ticket. Why?
Google Workspace offers a range of tools that can help SMBs streamline their workflows and automate repetitive tasks. Gmail can help SMBs manage their email, Google Drive can help store and share files, and Google Calendar can help schedule and manage appointments and meetings.
This can help SMBs streamline their workflows, improve communication, and enhance their overall productivity and success.
Benefits of Google WorkSpace
Cost-effective
GWS is a cost-effective solution for SMBs because it is cloud-based, which means that there is no need to invest in expensive on-premises hardware or software.
Scalable
GWS can be scaled up or down as your business needs change, so you can add or remove users as required.
Collaboration
Collaboration is a key feature of Google Workspace, which can help SMBs to work more efficiently and effectively. Features such as real-time co-authoring and version control make it easy for team members to work together on documents, spreadsheets, and presentations.
Security
Google Workspace has robust security features that can help SMBs to protect their data and keep it safe from unauthorized access.
Integration
Google Workspace integrates seamlessly with other Google tools such as Google Analytics, Google Ads, and Google Cloud Platform, which can help SMBs to streamline their workflows and increase productivity
Flexibility
Google Workspace can be used on a variety of devices, including laptops, desktops, tablets, and smartphones, which can help SMBs to work from anywhere and stay connected with team members and clients.
Scalability
Google Workspace is designed to scale up or down according to the needs of the business. This means that SMBs can easily add or remove users, storage, and features as their business grows or changes.
Accessibility
Google Workspace is a cloud-based solution, which means that SMBs can access their tools and data from anywhere, as long as they have an internet connection. This makes it easy for SMBs to work remotely or collaborate with team members located in different geographic regions.
What your SMB can achieve with GWS
Google Workspace is an excellent solution for SMBs looking to improve collaboration, increase productivity, and streamline their workflows.
SMBs can achieve the following objectives with GWS.
Enable Teamwork
Get more done in less time
Grow with ease
Simplify IT Systems
Work from anywhere
Stay safe and sound
Enjoy peace of mind
Whether you're just starting out or looking to take your business to the next level, Google Workspace has everything you need to succeed. Contact us to avail Google Workspace at the best price along with many other benefits.