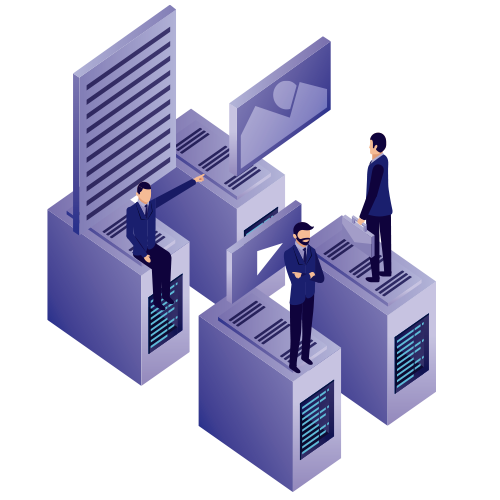 Solutions to Transform Business Security
Cyberthreats are growing in this digital era and hence taking appropriate measures to keep businesses safe and secure has become essential. With our expert cybersecurity services, we help clients' businesses to transform digitally while managing all potential risks with efficiency. We address every security issue one by one and cover all blindspots to assist clients in strengthening their cyber defense and helping them attain their digital goals perfectly. Our cybersecurity experts at TechBrein boast expertise in leveraging the right tool and technology to keep cyber threats away.
24×7 SecOps Center to Prevent, Detect & Eliminate
We help prevent and detect all kinds of security attacks that can threaten clients' business operations with ease. With our broad knowledge of cybersecurity, we eliminate cyber attacks by developing data-driven solutions that give better results. At TechBrein, we provide end-to-end cybersecurity solutions built with years of expertise that fit the purpose. Our cybersecurity solutions involve securing not just clients' business data, but also their website, network, server, cloud, Email, social media and more. All in all, we help clients to tackle every security challenge they face with our diverse range of solutions.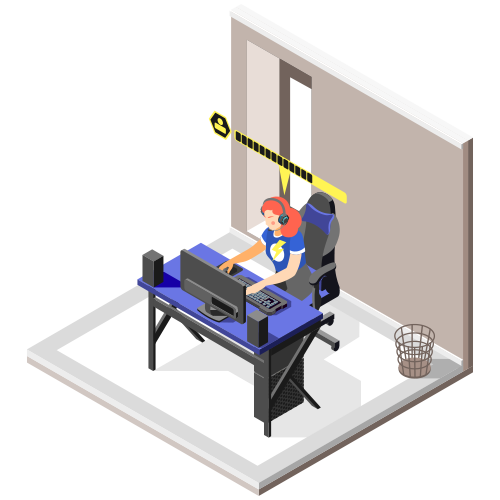 Cybersecurity For Business – Key Insights
The importance of Cybersecurity For Business in digital era.
Safeguard Your Business with TechBrein's Top-Notch Cybersecurity Measures
Looking to enhance your IT infrastructure & data security to a world-class level? Simply complete the form to request for a free quote, and our team at TechBrein will be in touch with you shortly.
Cybersecurity For Business
Businesses need cybersecurity solutions to protect their sensitive data, intellectual property, financial information, and customer data from cyber threats such as hacking, malware, ransomware, phishing attacks etc. Cyber attacks can lead to data breaches, financial losses, business interruption and more importantly damage to a business' reputation.
Choosing the right cybersecurity solution for your business depends on factors such as the size and complexity of your IT Infrastructure, the type of data you need to protect, and the specific threats you face. It's important to work with a trusted security provider who can assess your needs and recommend the right solutions for your business. You must ensure the partner has 24×7 Security Operations Center to monitor, detect and responds to security threats round the clock.
You must ensure that necessary security protections are in place to protect the business data as well as IT systems against various cyber attacks such as DDoS attack, malware attack, ransomware attacks etc. You would also have to ensure that proper threat monitoring, detection and response systems are in place.
The signs vary as per the nature of cyber attack. If the website is hacked, mostly it will not show the actual content. If a website is hit with a malware, the website will behave abnormally such as redirecting to another website, showing unexpected Pop-ups etc. DDoS attack meanwhile would interrupt the services without harming the data. If at all you are under a cyber attack, don't worry, let us handle it. With our top-notch cybersecurity solutions, we would help eliminate it and let you take back control of your website.
Of course, we would love to. It's highly recommended to use our backup solutions to protect your data in the event of a security disaster. We provide continuous automated backup solutions help back up your data into a secure cloud which we can retrieve safely whenever necessary.
Don't worry, we've got you covered. Our social media cybersecurity wing would help recover your social media accounts without data loss or keeping it at minimum. We also address every security issue and strengthen your cyber defense to eliminate any chance of similar risks in the future.
Yes. We help setup Brute Force Detection in place to pick out brute force attacks and stop them before they peak. If it's too huge to be stopped at the server, we shall advise what needs to be done further. Not only do we stop brute force attacks but also ensure the overall security of your server is bolstered.
While updating the server alone can't guarantee prevention of cyber attacks, it is one of the basic action to do in order to achieve cybersecurity. Apart from regular security updates, periodic malware and other security scans and detailed security audits must also be done to not only improve the security and eliminate cyber threats but also improve the performance of your server thereby enhancing the efficiency of business operations.
When you enable the Anti-Spoofing solution at TechBrein, it will automatically prevent spoofing as your business to send malicious emails. Our solution also helps filter the spoofed messages from your inbox and eliminate them before they threaten your sensitive data and information.
Let us help to transform your business. Fill out this form and we will get back to you.