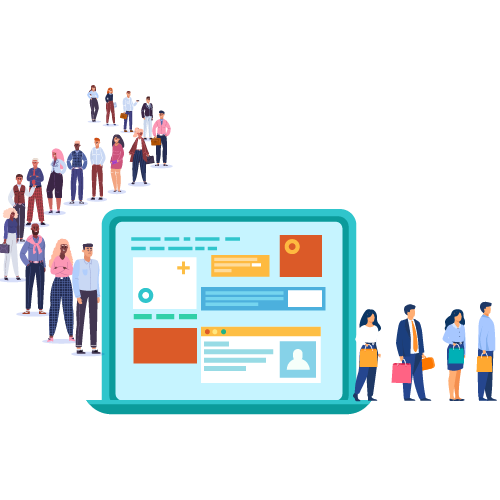 We Deliver Websites That Convert
Websites have become an integral part of every business to create a compelling online identity. It is also vital in providing information to visitors and converting prospects into clients. Our expert web designers & developers are well-equipped with the expertise & experience to deliver a unique website that suites your business needs perfectly and explores its maximum potential. We focus on optimizing your website for search engines, integrating lead generation and conversion optimization tactics, and creating an exceptional user experience that leaves a lasting impression on your audience.
We Build Secure & Faster Websites
Security and Performance of the website are two of the biggest hurdles most businesses face. According to a report by Sophos, there are over 10 million websites hacked in a year. According to a study by Google, more than half of the mobile users will abandon a website if it takes longer than 3 seconds to load. Hence, securing the website and getting it load faster are important factors that you should consider when you want to create a brand new website for your business. TechBrein's Website Solution is perfect for those for whom websites are critical to their operations. Websites designed and developed by TechBrein are powered by TBWebpro, a premium website solution built on top of WordPress and hosted on our managed Cloud Infrastructure.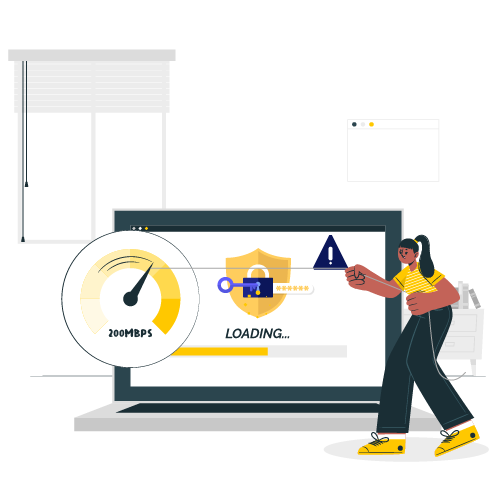 Features of Websites Built by TechBrein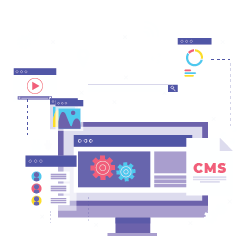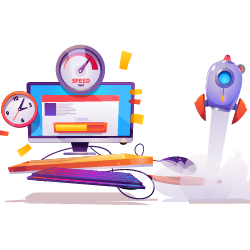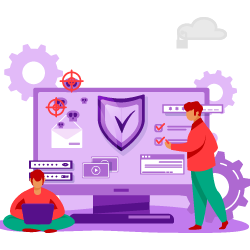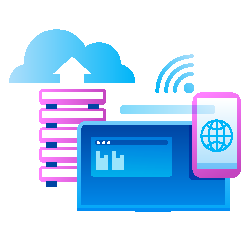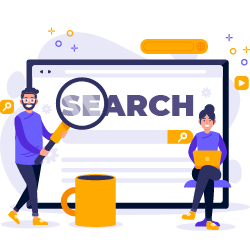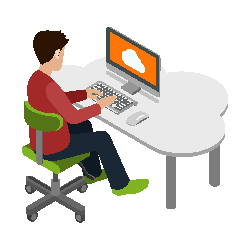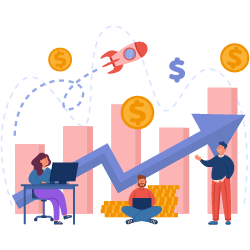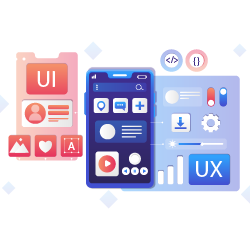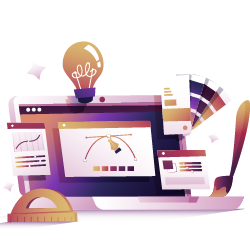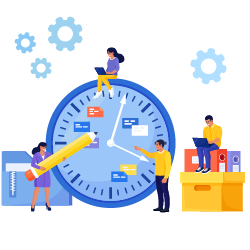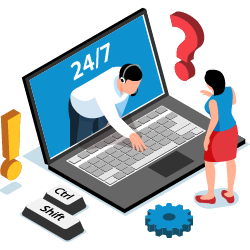 Website Design – Key Insights
The importance of Website Design for Business in digital era.
Discover how our solutions drive success
Get the Perfect Website for Your Business – Partner with Us
Need a tailor-made website, which is secure, high performing and ranks well on search engines, to showcase your business aptly to your potential clients and maximize conversion? Get in touch with us now.
Our Website Design & Development Workflow
Website design service
Sure. We always make our websites mobile friendly because most people browse websites using a smartphone. So, you need not worry about that part. Your website will be not only mobile-friendly but also optimized for tablets.
The time it takes to design and develop a website depends on several factors, including the complexity of the website, the number of pages, the amount of content, and the features and functions required. Typically, it takes between 4-6 weeks to design and develop a small website.
Our pricing structure is based on the scope of your project and the features and functionalities you require. We provide a detailed proposal and estimate upfront, which includes all of the services we will provide, so there are no surprises or hidden fees.
You can contact us whenever you need our assistance. Our team would be glad to tackle the issues you are facing. Just tell us what the issue is and we will look into it and troubleshoot it as soon as possible.
Of course. You can add new pages and articles or modify content on existing pages through the admin panel of your website. We do provide you with a documentation on how to make the changes yourself.
Sure. Making websites optimized for search engines and easily discoverable by your target audience is something we prioritize. We also have an experienced and skilled SEO team who make the website optimized for SEO before its launched. However, please note that SEO is not a one time work, but an ongoing process. If you want to proceed with the website SEO in order to get ranked higher in search engines, feel free to contact us.
Websites designed and developed by us are powered by TBWebPro, which is built on top of WordPress, the most popular CMS platform. TBWebPro is a finely tuned, secure and high performance version of WordPress website hosted on our fully managed and optimized Cloud infrastructure.
Sure. We have expert content and copy writers in Language who can develop perfect content for your website. For other languages, we have partnered with companies who are expert in the respective language to provide you with attractive and convertible content for your website.
Yes, you can export your website data whenever you like. Website code will not be exported as it has proprietory code as well as dedicated licenses which you won't need anyway while migrating to a different platform. However, all your content, such as content, images & video, user and client information etc can be exported. This way, you can ensure hassle free migration if you ever want to migrate to custom developed CMS of your own or another CMS in the future. We have seen just less than 1% of our clients who have migrated to a different platform.
We provide ongoing support and maintenance for your website, ensuring that it remains up-to-date, secure, and functioning as intended. We offer a range of support and maintenance plans to meet your needs and budget.
Yes, we can integrate a range of third-party tools and services into your website, including payment gateways, social media platforms, and analytics tools.
We take website security very seriously and TBWebpro was developed keeping the same in mind. We have implemented a range of measures to ensure that your website is protected from cyber attacks, including SSL encryption, regular updates, threat detection, WAF, and secure hosting. We also provide ongoing monitoring and maintenance to ensure that your website remains secure over time.
Let us help to transform your business. Fill out this form and we will get back to you.